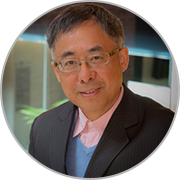 Gary is Professor ofFinance in the Department of Applied Finance at Macquarie University. He was aformer Professor and Directors of HDR and Research in the Department of Financeand founding Director of the Centre of Business Research in China at DeakinBusiness School. He was also former Professor of Finance and Director ofChinese Commerce Research Centre at Wollongong University.
Professor Tian hassupervised more than 20 PhD students. His research interests focus on corporatefinance including political connections, CEO compensation, bank lending andinformal finance, investment efficiency and mergers and acquisitions and auditopinions and auditor choice. His published work on Chinese capital markets hasappeared in 50 international journals including Management Science, Journal ofCorporate Finance (six papers), Journal of Banking and Finance (four papers),Auditing a Journal of Practice and Theory and European Accounting Review (2papers).
He is currently deputy editorfor Accounting and Finance journal. He has been board member of Asian financeAssociation since 2012 and was the Secretary between 2014 and 2016.