Note: We apologize for the delayed announcement of the MoU signing due to maintenance and update of GCAA media platform in July 2019.

On July 16, 2019, Dr.Ying Han Fan, the Chair of Global Chinese Accounting Association (GCAA) and Dr.Josh Heniro, Senior Director of Southeast Asia and Australasia of IMA (Instituteof Management Accountants) signed the Memorandum of Understanding (MoU) on thecampus of Curtin University's MBA Center.
In the agreement, bothGCAA and IMA reached a consensus on common learning goals, scope of activities,research fields, and implementation of plans. The MoU will contributepositively to both GCAA and IMA's aim and aspiration to advance and supportactivities to develop the management accounting profession.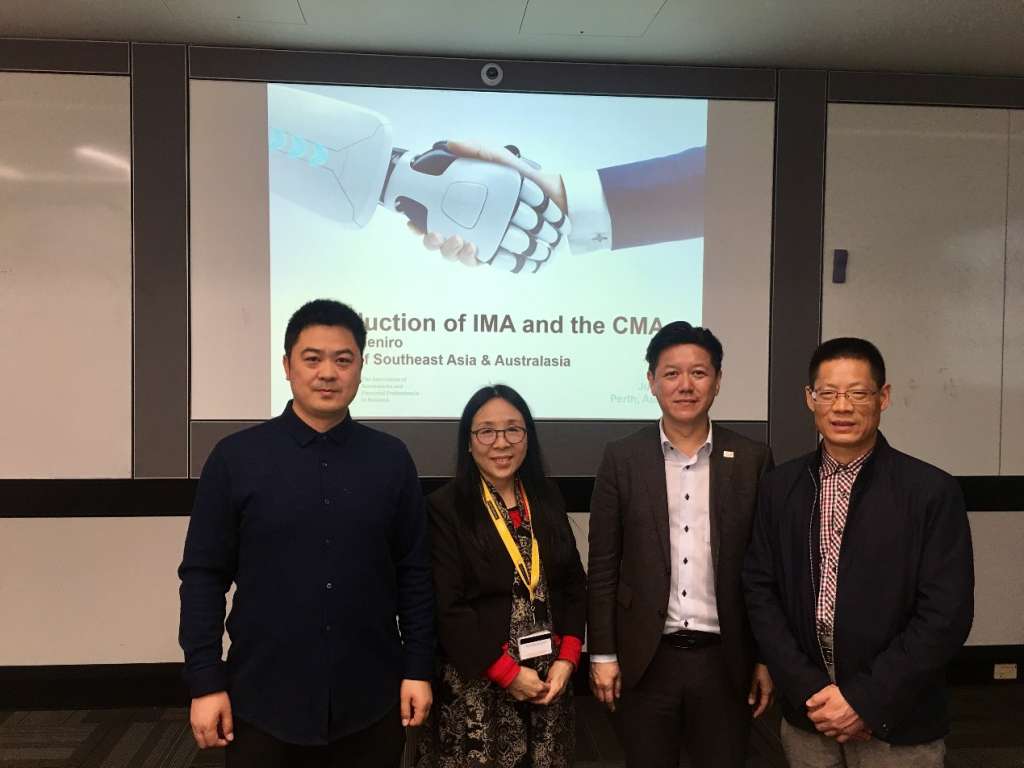 Priorto the MoU signing, Dr. Heniro had represented IMA and served as a judge in thefirst Curtin Cup Case Competition, organised by the Curtin University's Schoolof Accounting and the GCAA. We sincerely thank Dr. Heniro for his support inthe case competition and the 2nd Global Chinese Accounting SummitForum.
Wewould also like to thank Mr. Li Feng and Mr. Wang Qinggang, Vice Presidents of GCAA,for gracing us with his presence to witness the MoU signing and workingtogether to promote the global development and specialization of GCAA.
GCAAwill continue to explore further academic research, shape the next generationof talents, actively promote the development of management accounting andrelated fields, and strive to become a better communication platform for globalaccounting educators and the profession.
AboutIMA® (Institute of Management Accountants)
IMA®,named the 2017 and 2018 Professional Body of the Year by The Accountant/International Accounting Bulletin, is one of thelargest and most respected associations focused exclusively on advancing themanagement accounting profession. Globally, IMA supports the profession throughresearch, the U.S. CMA® (Certified Management Accountant) and CSCA®(Certified in Strategy and Competitive Analysis) programs, continuingeducation, networking, and advocacy of the highest ethical business practices.IMA has a global network of more than 125,000 members in 150 countries and 300professional and student chapters. Headquartered in Montvale, N.J., USA, IMAprovides localized services through its four global regions: The Americas,Asia/Pacific, Europe, and MiddleEast/India. For more information about IMA, please visit www.imanet.org.