Congratulations to the Global Chinese Accountants Association (GCAA) and Curtin University for receiving an award for Excellencein International Engagement from Engagement Australia at 8pm, 21 November 2022 at the Excellence Awards 2022 Ceremony in Sydney, Australia.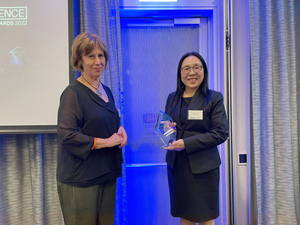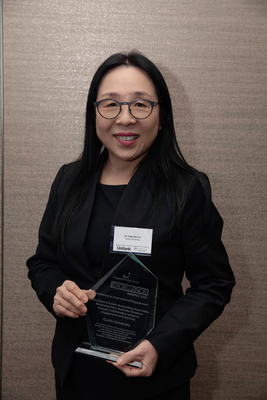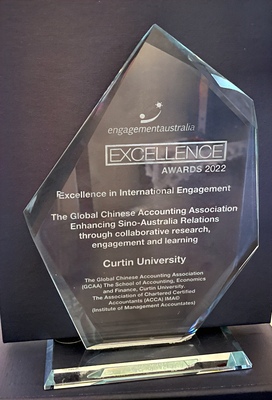 Engagement Australia is the peak alliance of Australian and New Zealand universities focused on developing the engagement agenda in higher education. As an alliance, we are focused on providing services to our members that support professional learning and peerexchange, provide avenues for publication and collaboration, and importantly, recognise and showcase good practice (https://engagementaustralia.org.au/about/).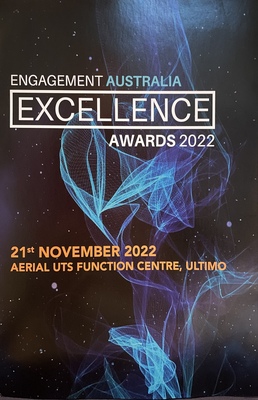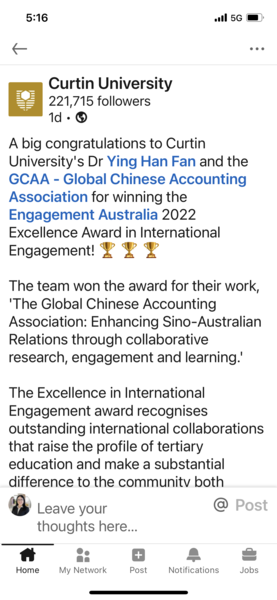 Such achievement could not be obtained without the support and encouragement from members and followers. The GCAA would like to take this opportunity to thank its business partners, Curtin University, Association of Chartered Certified Accountants (ACCA), and Institute of Management Accountants (IMA), for their support and assistance in the process of obtaining this award.
Thank you again for your support andattention to the GCAA!